AISI 430 /410 and 304 SS Scrubbing Pads:
Stainless Steel Scourers are most popular cleaning ball products for kitchen uses. Offering excellent corrosion resistance, acid and alkaline resistance and cleaning strength. Stainless grades applied are mainly AISI 430, 410 and 304.
Two processing methods applied for scourers making: knitted (also called needle) mesh network forming or spiral wire forming pads. As illustrated from photos below.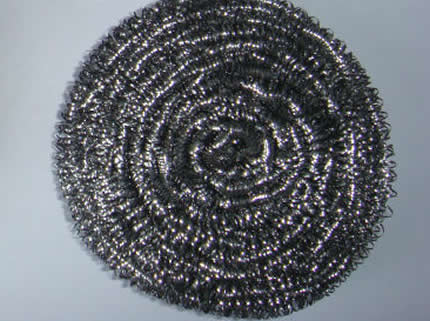 Stainless Steel Scourers, Spiral Wire Structure


430/410 Stainless Steel Sponge Scrubbers, Knitted Wire Structure