430 Stainless Steel Scrubber:

This is spiral wire scourer made of AISI 430, silver color. Scourer unit weight ranges from 10 to 100gram. Environmental friendly stainless steel scrubbing wire for cupboard, bowls and dish, dinning table, scullery basin.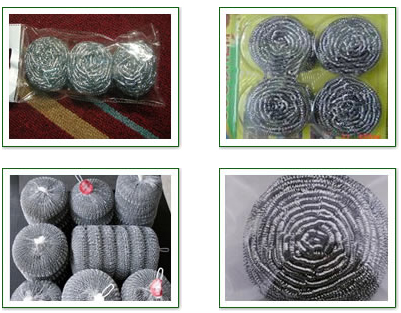 Feature:
1. Stainless steel, without rust, anti-mildew
2. Sprial design, secure and won't hurt your hands
3. Effective to clean away the stubborn stains
4. Ideal choice for fry pans, kitchen, utensil, stove, BBQ rack and other hardware with tough dirt.

Popular Types:
1. 15 Gram 430 Stainless Steel Scrubber
Unit Weight: 15 Grams
Packing: double blisters with paper card 2 pcs/set

2. 20 Gram scrubber
Packing Specification:20g*12pcs
Material: Stainless steel
Packing: Blister card
Main Market: Asia,Europe,America,Africa
Delivery time: 30days
Payment:T/T

3. Stainless steel cleaning ball ideal for kitchen use
Made of ss 410/430
Weight 18-20G per PC are all available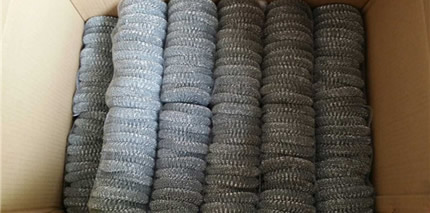 Stainless steel scrubbing balls without rusting, made of anti-mildew, anti-badterial materials.
Sprial design, secure and won't hurt your hands
Dry quickly and lasting
Effective to clean away the stubborn stains