Stainless Steel Scrubber Making Machine:
Wire processing machines for making of stainless steel scrubbers. Full automatic machine designed with compact structure, high output and low consumption of materials. Scrubber production lines include wire drawing machine, cutting machine, spiral processing, sponge processing, scourer separating and winding devices.

On the base of semi-automatic cleaning scourer ball making machine, we develop automatic cleaning wire sponge making machine. It can produce many models with low noise. The equipment operation is easy, practical, simple, safe.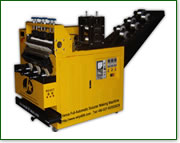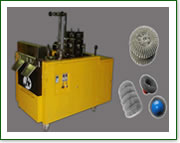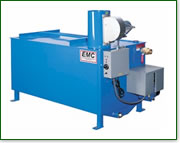 Popular Machine Models:
Four Wire Two Scourers Making Machine
Main technical parameter:
Input wire: Four wire produce two balls
The divide balls method: cut by electric automatically
Counted: digital control
Output: 7-8kg/hour
The material of the ball: stainless steel wire, high-zinc wire, iron wire and brass wire etc.
The size of the wood case(L.W.H):1300*80*1350mm
The overall weight: 300kg

3 Wires 3 Scourers Machine for Making of Stainless Steel Wire Scrubbers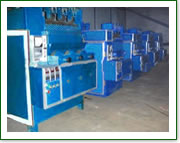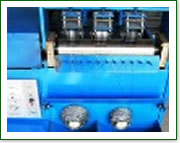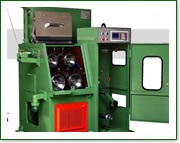 Specifications:
Output: 64kg/8hrs
Full-automatic operation, available for spiral scourer processing
Producing general scourer just by exchanging the multi-lines system
Material wire setting: 3wires 3 scourers
Full-automatic scourer ball dividing system
Final scourer separating melted down by low voltage controlled
Materials feeding: 0.13mm-0.2mm stainless steel wire
Motor power (kw):2.2kw/h
Power supply AC 380V
6 Wires 3 Scourers Machine:
Specifications:
For making of 6 wires with 3 balls ss scrubbers
Output:10kg/hour-12kg/hour
Voltage : 380V/220V
Power: 2.2KW